I am available for one-on-one sessions and small group classes at Savignyplatz in Berlin, ONLINE via Zoom or in nature near Schlachtensee as "walk-and-talk".
Be at ease with reality, whatever it may be.
In a yoga therapy session, we set priorities together and strengthen your confidence, serenity and the feeling: I can do this. Our goal is to develop a personal home practice that promotes well-being and regeneration and suits your resources in everyday life. We include asana (movement practices), pranayama (befreinding the breath), relaxation and meditation. 
Costs: 60 min. 80,00 € – 3x 220€
You´re welcome to contact me for a phone call Q&A free of charge.
Yoga therapy can specifically support the active participation in our regeneration. Problems of the musculoskeletal system, acute and chronic pain syndromes, respiratory disorders, sleep disorders, pathologies of the cardiovascular and immune systems, neurological disorders and more can be adressed and Yoga also strengthens self-regulation in times of stress, overload, sudden changes, disheartenment and mental health challenges.
* Important: yoga lessons and structural yoga therapy are preventative measures in healthcare and are not equal to a doctors consultation. A promise of salvation can not be stated.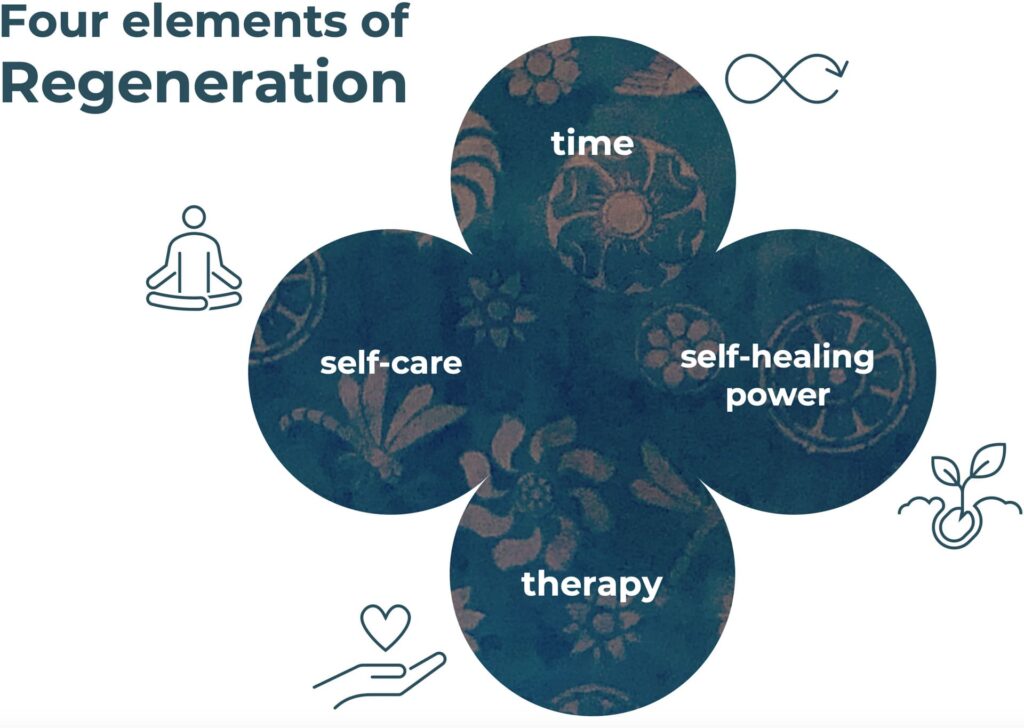 Recent education in Yoga and Psychotherapy

2022
Online Training Mental health aware yoga (60h certification Programme RYT), Dr. Lauren Tober, Australia
Online Workshop series Humanual Breath & Movement Practices for your Mind-Body-Self, Betsy Polatin, USA
Online Retreat The Wisdom of Trauma: Reclaiming Wholeness, Dr. Gabor Maté, Canada
Workshop Compassionate Inquiry, Dr. Gabor Maté, Switzerland
2021
Licensed Health Practitioner for Psychotherapy (Heilpraktikerin für Psychotherapie), Berlin/Germany
Training Motivational Interviewing, Dipl.-Psych. HJ Rumpf, Addiction Reseach University Clinic Schleswig Holstein, Fachkrankenhaus Hansebarg
Online Master Program USA Expert Strategies for Working with Anxiety, National Institute of the Clinical Application of Behavioral Medicine (nicabm)
Online Training Yoga Nidra (60h certification Programme RYT), Elena Mironov
2021
Training Yoga therapy RYT 300+ Svastha Yoga and Ayurveda, Dr. med. Günter Niessen, Ganesh Mohan
2016
Training Advanced Yoga Teacher Training RYT 300+, Timo Wahl, Patrick Broome, Krishnatakis, Greece
Training Classical Massage Heilpraktikerschule Lübeck/Germany